Our founder, Dave Lawson, passed away on November 27, 2022.
He touched so many lives around Chautauqua Lake for all of his 89 years and has left behind a beautiful legacy – The Lawson Center. The Lawson Center will hold a celebration of life event on Sunday, May 28th, 2023. (Details of the memorial will be provided in the spring of next year.)
Below is a link to Dave's obituary – He lived a long life and lived it to the full. Rest in Peace. Click here to read the obituary
Ned Ward entertained and enlightened a nice crowd with his lecture on the history of spearfishing and the use of fish decoys on Lake Chautauqua. As usual, he provided an in-depth look at the social and economic forces driving this thriving 19th and early 20th-century industry.
The audience enjoyed a wonderful social hour with appetizers provided by The Village Casino and beverages courtesy of Bag and String and Ellicott Brewing Company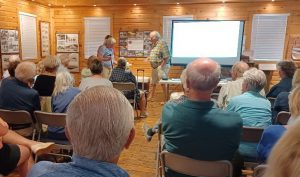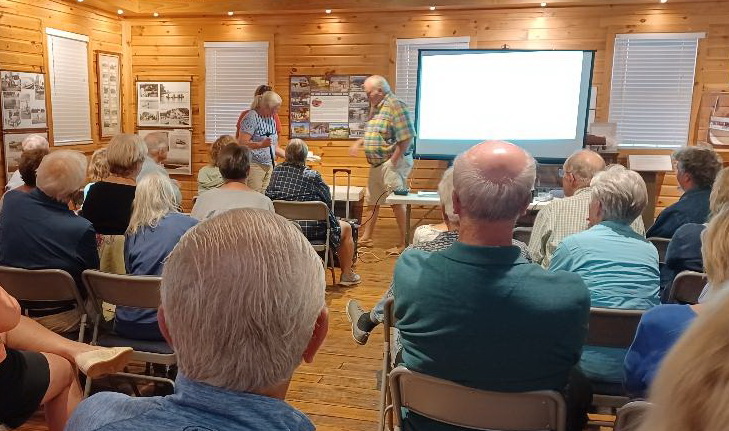 . As always, we thank our business neighbors for their generous support.
For our members: Register your boat with us and use our docks any time you're in Bemus Point–whether the museum is open or not.  Now you can enjoy the shopping and dining while you're boat is safely docked at the TLC.  Click on the
red

  "

READ MORE

" button below for a link to the printable registration form or pick up a form at the museum desk.