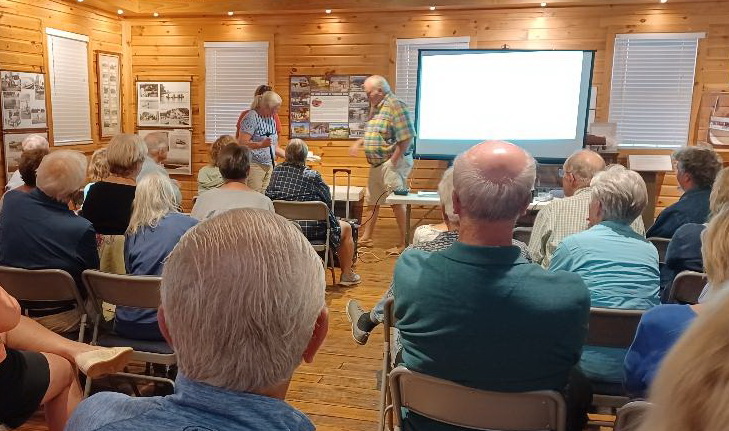 Ned Ward entertained and enlightened a nice crowd with his lecture on the history of spearfishing and the use of fish decoys on Lake Chautauqua. As usual, he provided an in-depth look at the social and economic forces driving this thriving 19th and early 20th-century industry.
The audience enjoyed a wonderful social hour with appetizers provided by The Village Casino and beverages courtesy of Bag and String and Ellicott Brewing Company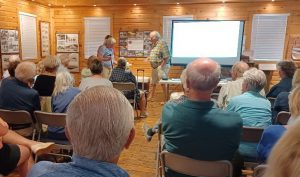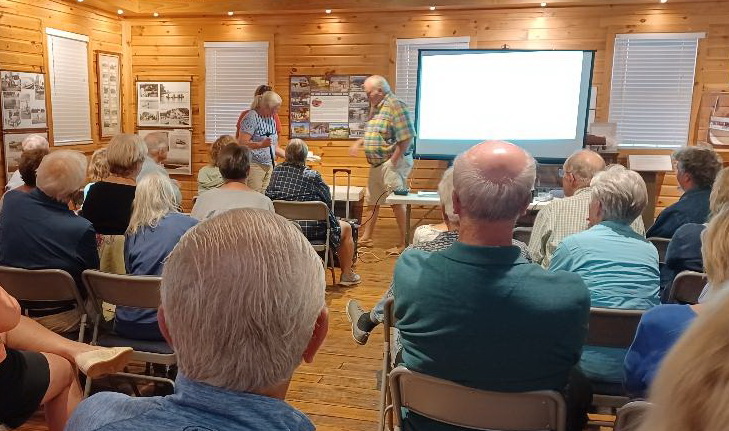 . As always, we thank our business neighbors for their generous support.